Festivals in Korea Pt. 1: Busan International Film Festival
So, two weekends ago, I hopped on a bus to meet some friends in
Busan
!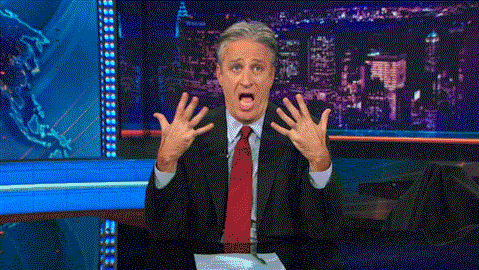 We went to Busan for the
Busan International Film Festival
(
BIFF
).
Here's how the weekend went:
Friday
I bolted from school to the bus stop and caught two buses to get to the bus terminal. I was REALLY worried I would miss my bus to Busan, but I got to the terminal and hour early.
My bus ride to Busan was almost flawless... Except the girl next to me, literally right next to me, had her LED alert on her iPhone. So every time she got a message, and she was getting a lot of messages, the flash on her phone would go off. She was a gem.
I made it to Busan around 9:30pm. I met my friends at the bus terminal in Busan and then we made the long trek (about 3 transfers on trains) to get to
Haeundae
beach
. Then about 15 minutes of walking around before we found out Airbnb.
We were all a little hungry, so we went to get some chicken and beer. I'm not sure how, in the 3rd largest city in Korea, we run into other ETAs, but we did... And then we did four more times while in Busan. We wanted to cap the night with some bingsu, but settled for nitrogen ice cream.
Now, when I woke up from my nap on the bus, I could feel a cold building, but just ignored it because I was really looking forward to the weekend. I thought that a good night's sleep would fix my problems. Too bad I didn't get a good night's sleep.
Saturday
I was hoping to break my fever in the night, but that definitely didn't happen. I had the worst night of sleep. I woke up on the on hour every hour, but I wasn't going to let it bring me down!
I rallied and woke up my traveling companions to go to our 10AM movie. We were a few minutes late to the movie theater, but that was okay because our movie actually started at 11AM. *Whoops*
Because we got to the theater early, we got in line to buy tickets to two more movies!
Our first movie was The Battle of Gwangju. I had bought our tickets for this movie when tickets went on sale online.
I would describe this movie as: raw, gory, and a hot mess.
It was raw because it was not a blockbuster. It was pretty low production value.
It was gory because the most common camera perspective was for the lens to be someone looking up as they got beaten, usually to death, and then to show a real photo of what happened. One photo was actually someone's skull bashed in with the jaw separate from the skull. It was not for the weak at heart/stomach.
It was a hot mess because there was just so much art in one movie. Maybe I just don't have an artistic enough mind, this I know is true, but also the story was so fragmented that I struggled to follow the broad story and each character's story line. Ugh, I wanted to like this movie so much.
Now, this movie. I wish I could tell you we saw it. The show started at 2pm. We got to the theater at 2:16pm. They stop letting people into the movies at 2:15pm.
We tried and pleaded with the workers to let us in, but they wouldn't budge.
And thus how we became the four saddest people in Korea.
This movie was so good. It's also a Korean blockbuster, so you don't need to read me rave about it. You can find plenty of those online. The coolest part about Assassination was that we got these awesome seats! We got these little red 2-seater couches!
As close to VIP as we'll ever get!
Between The People vs. Fritz Bauer and Assasination, we walked around the Centum City area and the Shinsegae in Busan, which is the largest department store
IN THE WORLD
.
We couldn't shake the paparazzi all weekend.
After Assassination we made our way to a different neighborhood in Busan to eat dinner and meet up with a different ETA at a craft brewery.
We stayed out until maybe midnight, but we were all really tired so we called it an early night.
Sunday
I was the first to wake up on Sunday. I was bored, so I woke up my friend, Alex, and we went on a walk to find this bakery she was raving about. We met up with another ETA, Monica, and walked to the bakery. It was worth all the raving Alex did. I had the most amazing cheese bread thing (I don't know what it's called. It was some French thing... It was also heaven.
We bought some stuff and then went back to the Airbnb to grab our stuff and Bryan and Kevin. We didn't have a lot of time left in Busan, so we went to the beach and then made our way to the bus terminal.
The beach was cool.
Alright, it was pretty beautiful.
Me, Alex, and Monica at Haeundae beach in Busan.
Summary
Busan was pretty amazing! It's a city I'd definitely like to visit again! We didn't get to eat any Busan food specialties, so I definitely will be going back again!